SOFT RADICLE
Artist Research Methodology
2022 - Ongoing

Soft Radicle is an artist research collaboration with Perla Ramos (Mexico).

To be soft is to be fluid, vulnerable and open to the feelings / situations of others, a radicle is the first stage of germinating seed. Together Soft Radicle is a collaborative approach to art making that allows space for dialogue and exchange that is safe, warm and promoting of growth.

A shared interest in the role of art in public spaces led us to begin a joint research project into the role that art plays in connecting people with the natural elements of place, drawing on the past, present and future of decolonisation in climate activism.

Our working methodology includes; walking, collecting, mapping, writing and site-specific installation.

In November 2022 we hosted a bi-lingual public programme and exhibition 'Soft Radicle' in Mexico City in order to open up the conversation more widely with people who had a unique view of the city and it's streets - including members of Mi Valedor.

We continue to work together virtually, following the cycle of the moon to connect across continents and cosmologies. We will be presenting at the conference 'On Not Knowing : How Artist's Teach' Glasgow School of Art, June 9 & 10 2023.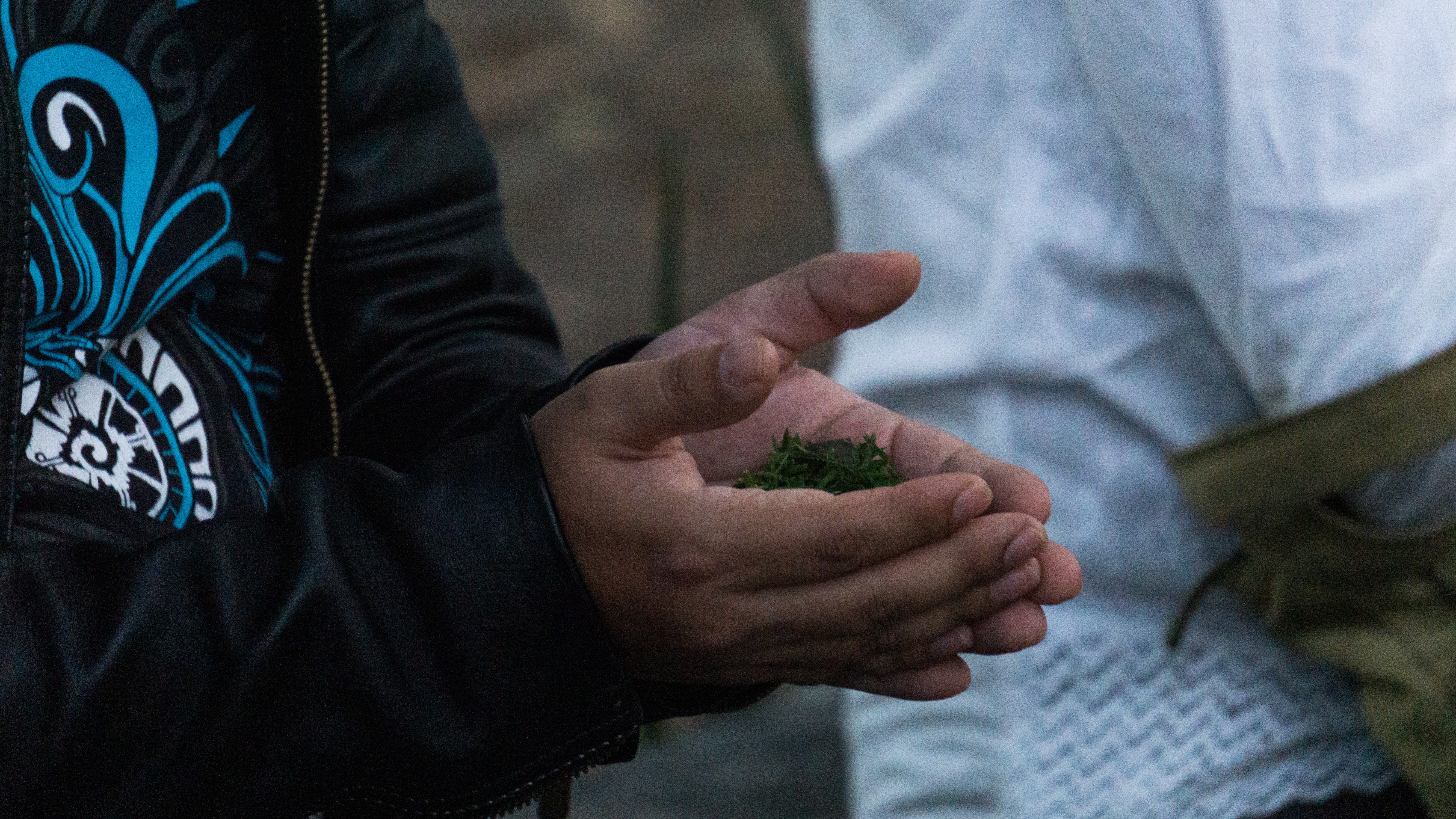 Images from the healing earth ritual hosted by the artists at Jardin del Art Sullivan, Mexico City on the November 2022 full moon.

Photographer : Israel Carrión.