MODERN NATURE
Rule of Threes, Sefton (Liverpool) UK
April - June 2022


Modern Nature was a collaboration between Rule of Threes, Rimrose Valley Friends and Artist Niki Colclough, shaped by young people of Sefton. Taking place in June 2022, the programme was co-designed as a four day celebration event, to enjoy nature, art and wellbeing.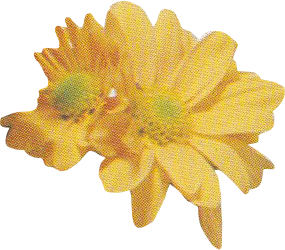 The programme included -

Audio Art Walk Thursday 2nd June, Friday 3rd June, Saturday 4th June, Sunday 5th June
Location : SoundCloud, launches Thursday 2nd June

What We Talk About When We Talk About Love is an audio companion for you to take on a walk to Rimrose or your local green space. An audio essay on relationships between humans and the natural world, considering how we classify nature, how we create our cities and how we care in reciprocity for ourselves, our community and our world. The audio weaves a narrative between the history of how we understand nature, the way our societies are shaped and how we can act in the current moment. Part fiction, part research, part tool for nature connection - like walking with a good friend.

References : William Morris : In The Hopes Of Civilisation / Jane Jacobs : Vital Little Plans / Adrienne Maree Brown : Pleasure Activism / Yoko Ono : Grapefruit / Sholto Radford : Walk / Peter Wohlleben : The Hidden Life of Trees / Emma Smith : Practice of Place / Robin Wall Kimmerer : Braiding Sweetgrass and the reflections by Friends of Rimrose Valley.



Hidden Rimrose
Thursday 2nd June, Friday 3rd June, Saturday 4th June, Sunday 5th June
Location : online

Use this interactive map to uncover hidden gems in the Rimrose Valley Country Park - compiled collaboratively by the local community. Explore the flora and fauna, enjoy suggested activities to connect with nature and see the stories that link people to place. - You can also share your own suggestions of your favourite places to visit/ things to do. To add to the map, simply click on the marker in the tool bar on the left and select a place on the map to link to your idea : this could be a memory, a story, something you have made as a result of visiting Rimrose, a favourite walking root, something to look at, something to do, a photo or a video.




Shinrin Yoku (Forest Bathing)
Friday 3rd June, 11- 1pm
Location : Meet Rimrose Valley Country Park, Glenwyllin Road entrance at 10.50am

Shinrin Yoku is the Japanese term for forest bathing, it emerged as a healing practice in the 1980s to combat the stress of contemporary urban living. A 'forest bath' is the practice of immersing yourself in nature. It is a practice of using the senses to connect fully to the natural environment. Research tells us that spending slow time in nature is beneficial to both physical and mental wellbeing. Niki Colclough is a trained Shinrin Yoku practitioner and will guide this relaxing walk in Rimrose Valley Country Park to share practical, creative tools that you can use to begin your own nature connection practice.

In this workshop we will walk approximately two miles, please check the weather forecast and dress appropriately, including footwear that is suitable for walking on uneven ground. In the workshop you will invited to sit or lie on the ground, if it will make you more comfortable, you can bring a blanket or rain jacket to lie on. Please bring some water with you and note that their are no bathroom facilities at the park.

This is a drop-in workshop, so no need to book in advance. If you have any access needs we need to consider, please email hello@ruleofthrees.co.uk





Sunflower Planting
Saturday 12pm - 4pm
Location : Wild Flower Meddow at Rimrose Valley Country Park (near the Glenwyllin Road entrance)

Join the Friends of Rimrose Valley in planting a sunflower in the wildflower meddow. Our friendly volunteers will guide you in making your own contribution to this beautiful space, mark it with your name, so that you can come back and see how tall it has grown! We will provide seeds for planting, if possible, please bring along a small amount of water in a reusable bottle to help water your sunflower in. Drop-in, no need to book.




Art Activists Collage and Letter Workshop
Saturday 4th June, 11-1pm
Location : Crosby Library

Do you care about your local green spaces? Do you want to take action to protect them? Come along to our creative workshop were you can use our specially designed riso-printed writing sets to make a difference! This is a hands-on workshop led by local young artists, no experience or materials required - everything provided, just drop in! If you have any access needs we need to consider, please email : hello@ruleofthress.co.uk




Wildflower Walk
Sunday 5th June, 11-12pm
Location : Rimrose Valley Country Park, Meet at the Glenwyllin Road entrance at 10.50am

Meet Friend of Rimrose, Linda and Artist, Niki Colclough on an exploratory walk to find where and when you can find wildflowers at Rimrose Valley Country Park. We will use the I Naturalist app to identify what we find on this relaxed walk, sharing tips and stories as we go. If you can, please download the I Naturalist app to your phone in advance. No need to book, just turn up! If you have any access needs for us to consider, please email : hello@ruleofthrees.co.uk


Project supported by Arts Council England through the Let's Create Jubilee Fund.