ACTIVATIONS
The Turnpike, UK
2020 - Ongoing

ACTIVATIONS is a testing ground at The Turnpike that explores the ways that art can make long-lasting positive change.

I have been an Associate Artist at the Turnpike since 2018. I was awarded a research and development grant from the gallery in March 2020 and a full Activations commission in February 2021 - the outcome of which will be presented in Autumn 2021. The process of making this work is being documented on an a-n blog which you can follow here.

An overview:

STAGE 1
With the help of the Turnpike engagement team, I recruited six local co-researchers who had expressed an interest in some form of walking. This included everyday walking to maintain mental health, leading local history walks or being a community dog walker. Together, we explored what the activity of walking meant to them - why they do it, where they do it and what they gain from it. Each co-researcher took me on a walk that they do regularly and we discussed the idea of walking as a creative practice.

STAGE 2
Following these initial conversations, I designed a workshop to take place in the town centre of Leigh, beginning and ending at the Turnpike. I was interested to explore ideas of psycho-geography with the group - we used stories and memories as a navigating tool, exploring ways of looking, emotional attachment, nostalgia and hope.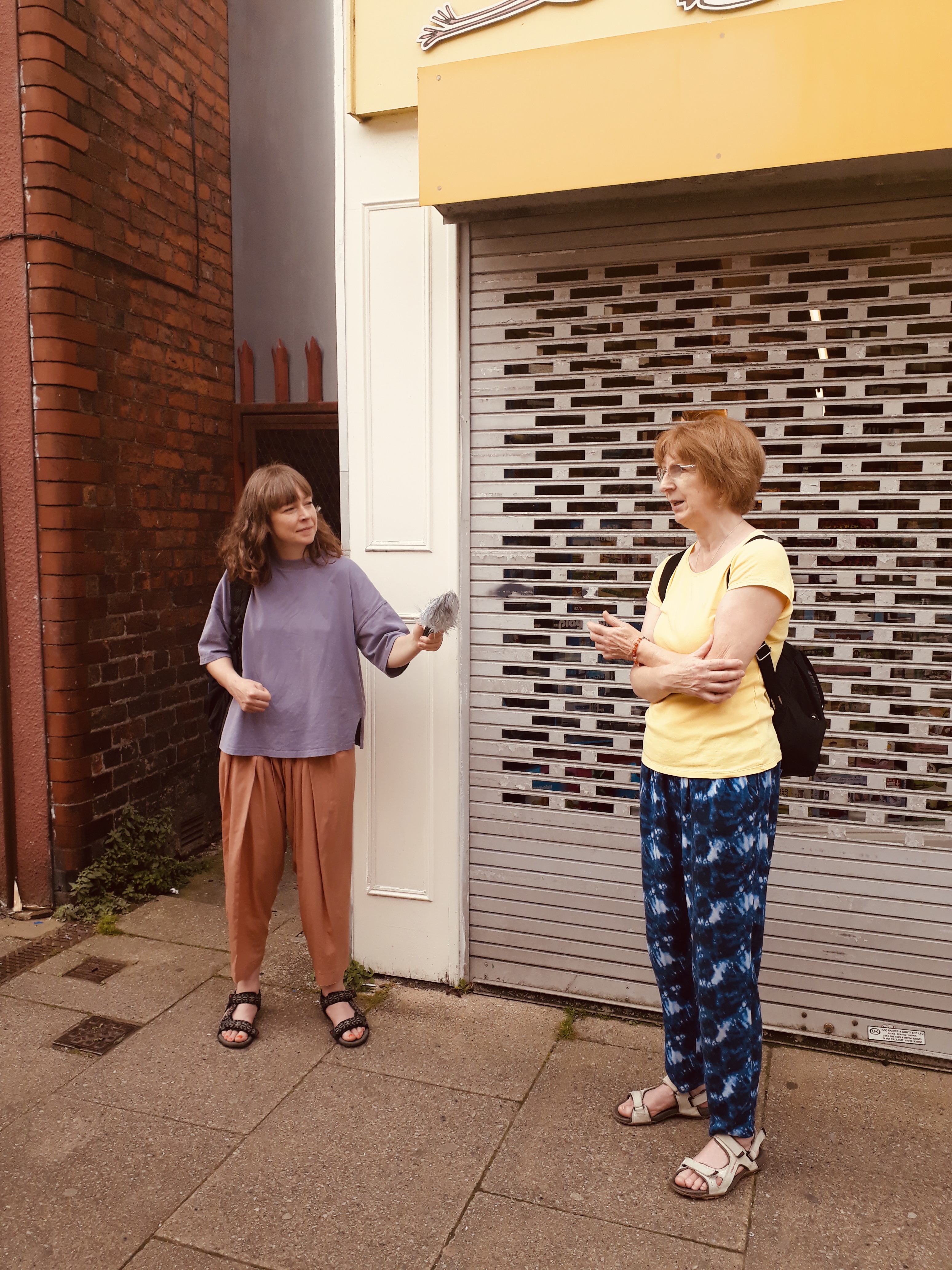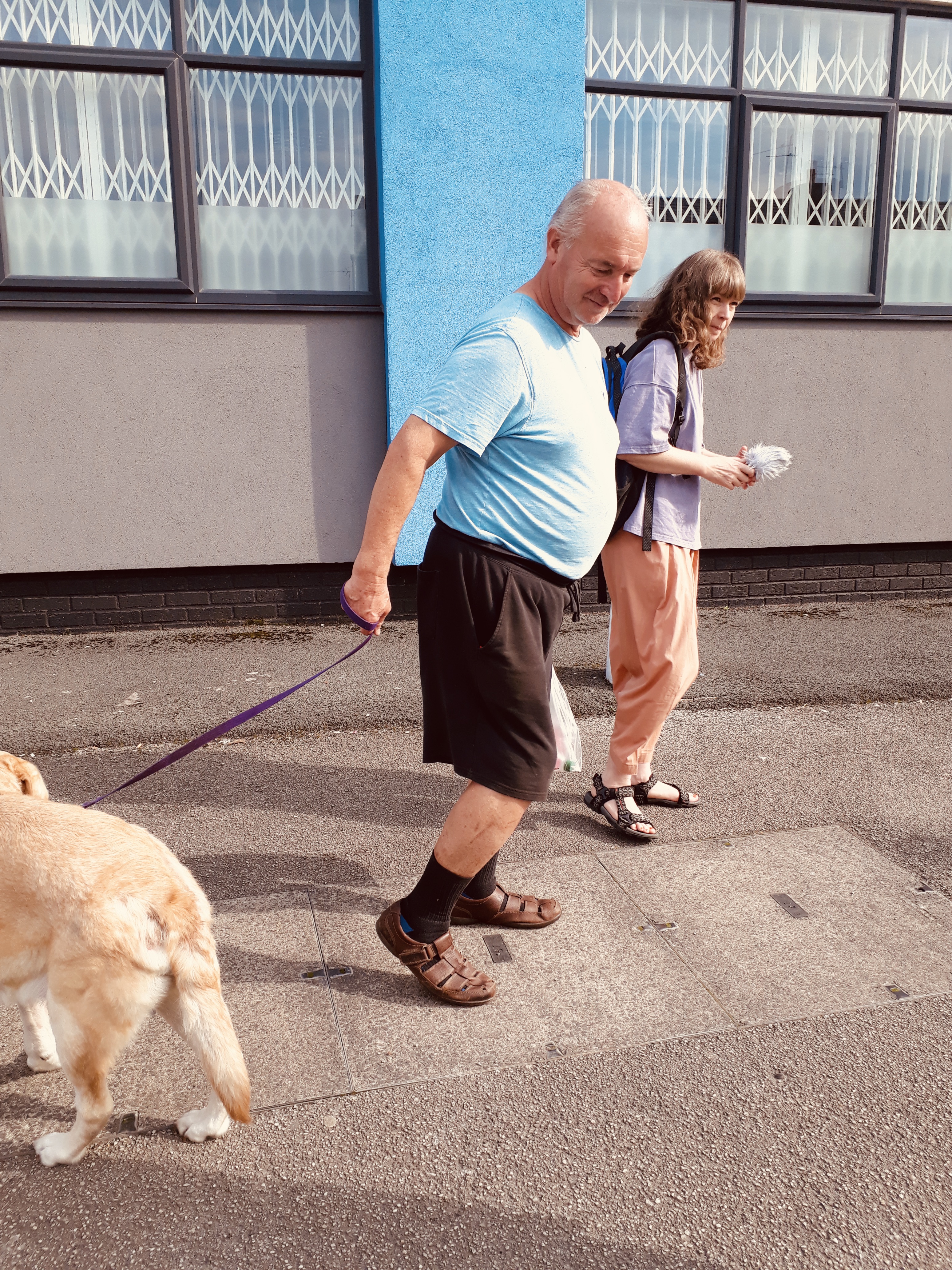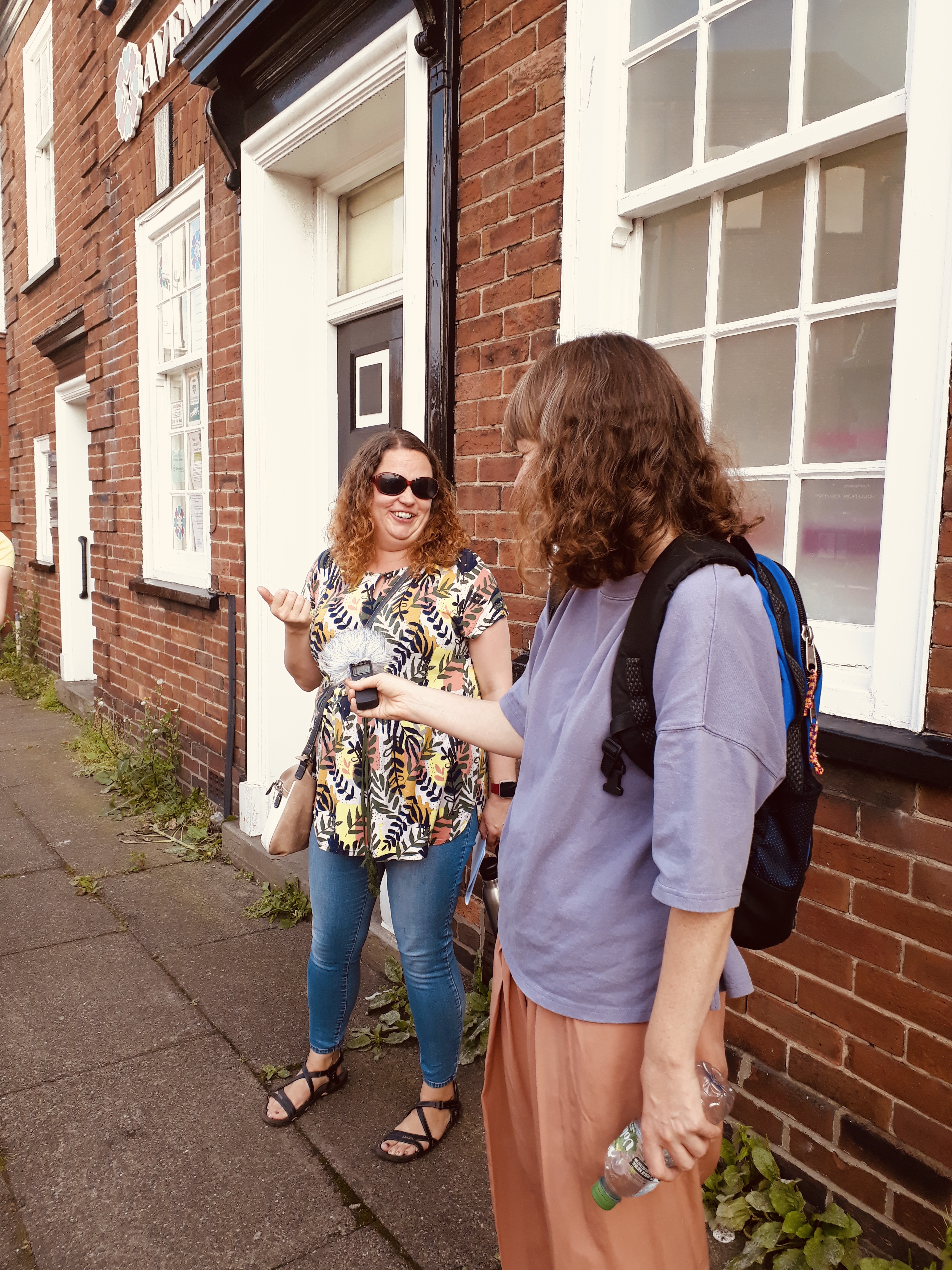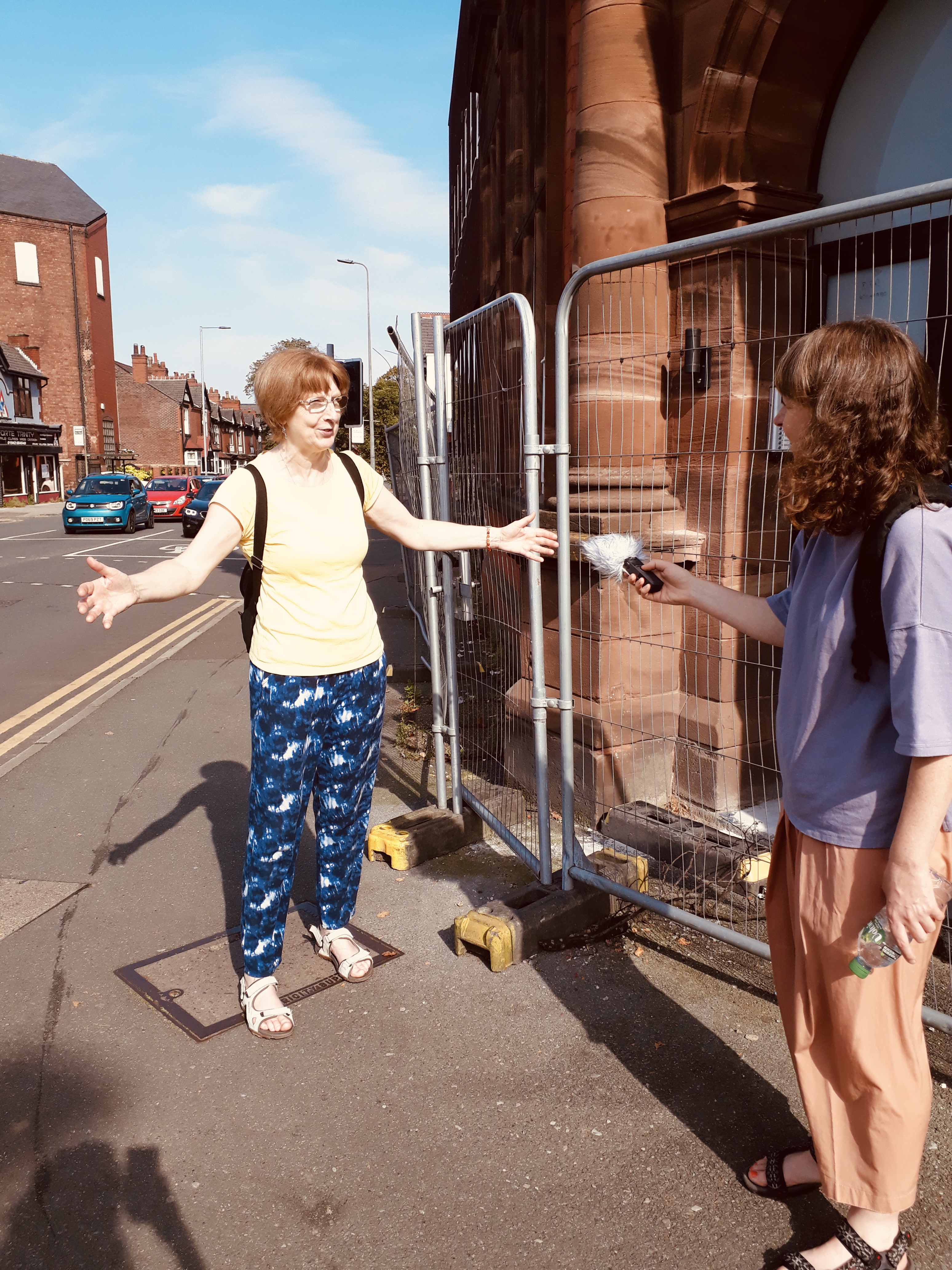 STAGE 3
Between October 2020 - March 2021 the progress of the project has continued online, with a monthly study group - we have kept each other inspired by sharing things to read, watch and listen to, as well as nourishing conversation and mutual support during the second and third UK lockdowns. During this time we have incubated our ideas which we will begin to workshop in April 2021.

This stage has also inspired a reflective and creative walking practice. Using a digital tracking app to record my daily walks. I am considering these actions to be 'art as a reason for doing', a way to create digital drawings, making marks with my body as a drawing tool. I will be sharing these creative walking explorations in a series of workshops during summer 2021, with the current Making Of Us cohort and with young people at the University of Leeds, in the I Belong: Creative Connections programme for wellbeing.



Obligatory Zoom selfie (February 2021)


References & Reading:

Wanderlust. A History of Walking:
Rebecca Solnitt

Practice of Place:
Emma Smith

Social Class in the 21st Century:
Mike Savage

The Situationist City:
Simon Sadler

Resilience is Futile:
Corridor8

Mapping The Terrain, New Genre Public Art :
Edited by Susan Lacy

Braiding Sweetgrass:
Robin Wall Kimmerer

Vital Little Plans: The short works of Jane Jacobs:
Jane Jacobs

The Politics of the NUM (A Lancashire View):
David Howell